How to Install Beautiful Craftsman Style Trim
A Straightforward Guide For Installing Classic Craftsman Style Window and Door Molding
Craftsman style trim is super popular right now and I am here for it! I love how simple and clean it is while still looking classy and elegant.
Luck for us, it is SUPER simple to create for yourself!
Since all my projects are gonna be done on a super budget (thank you COVID layoffs), I decided to make this trim, myself, using MDF. You could totally just use common boards from Home Depot, 1x3s, 1x4s, 1x5s, 1x6s, but that adds up quickly!
BEFORE
This is the space that I have been working on! The first I worked on my mosaic tile floor and next is this trim!
For this project, I have board and batten coming up soon and then the big reveal! Definitely subscribe to my email list below or follow me on Instagram to stay updated on all my projects.
Note: Affiliate shopping links are provided for your convenience. By shopping through the links on my site, I will earn a small commission at no additional cost to you. Thanks!
SUPPLIES
MDF – I would typically use 1/2″ but I used 3/4″ for this project because I wanted the trim to sit proud from the board and batten
Jigsaw – If you need to cut out notches for a window sill
Nails – 2″ and 1.25″ respectively
Primer
LET'S GET STARTED!
MDF was the affordable option for me so I used my table saw to cut down some boards to the sizes I needed to trim the windows and doors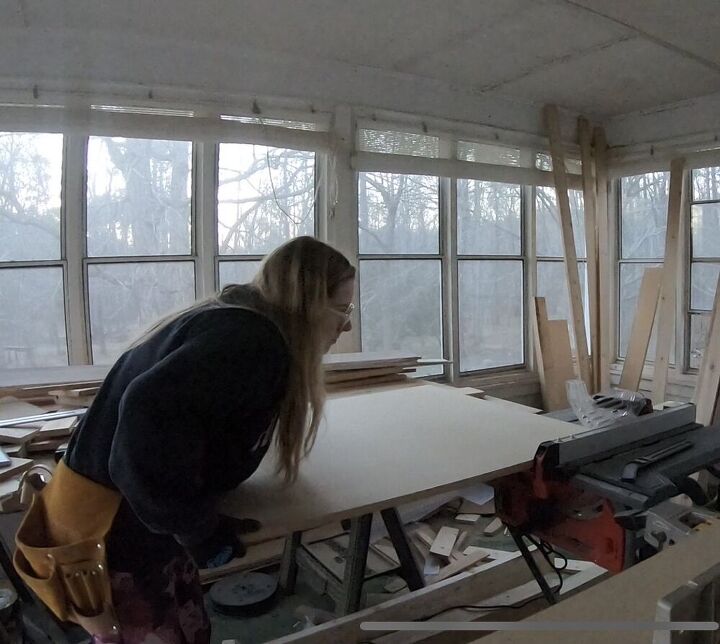 2. Most of the trim was approximately 1×4. The top piece was 1×6 with a 1×2 cap. The 1×3 ended up being a good size for my window sill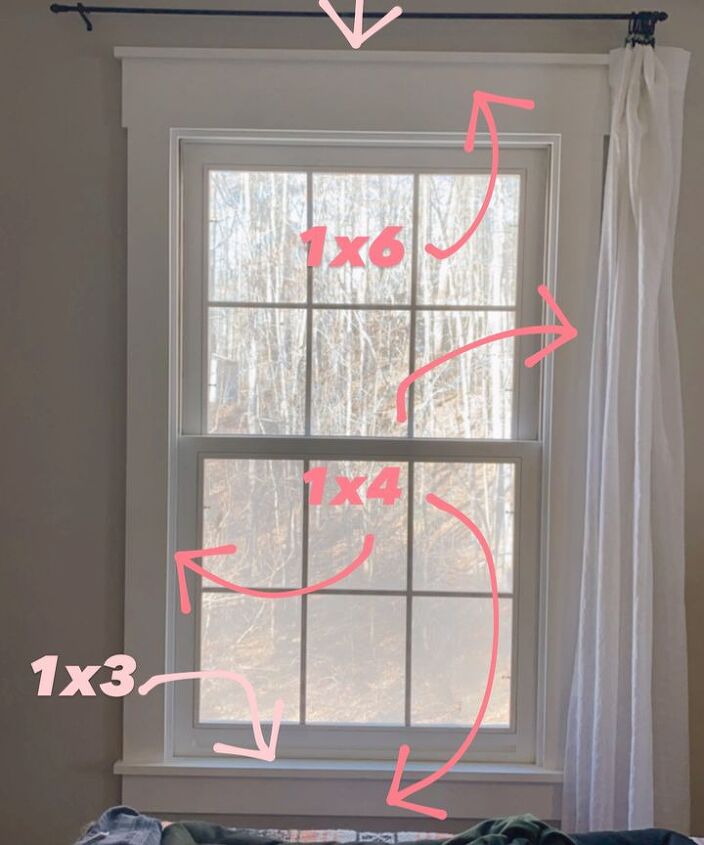 3. I had already stripped the room of all trim so this is my starting point
4. I used a finish nail gun for shooting trim directly into the wall/stud and a brad nail gun for the shallower pieces shooting 2 pieces of trim together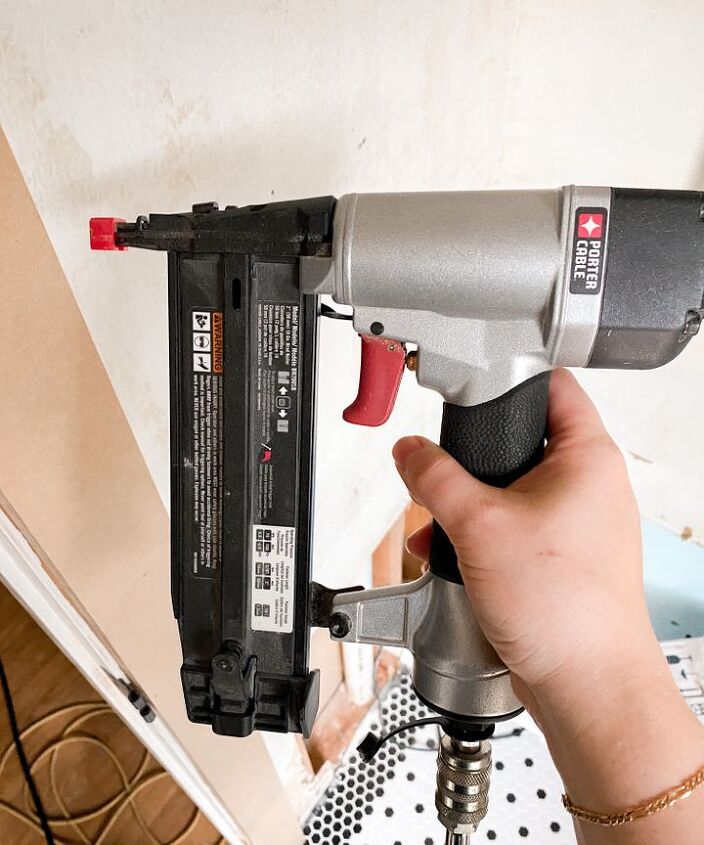 5. For windows, I recommend installing the sill first and the verticals on top of it. Luckily MDF doesn't warp like typical wood boards would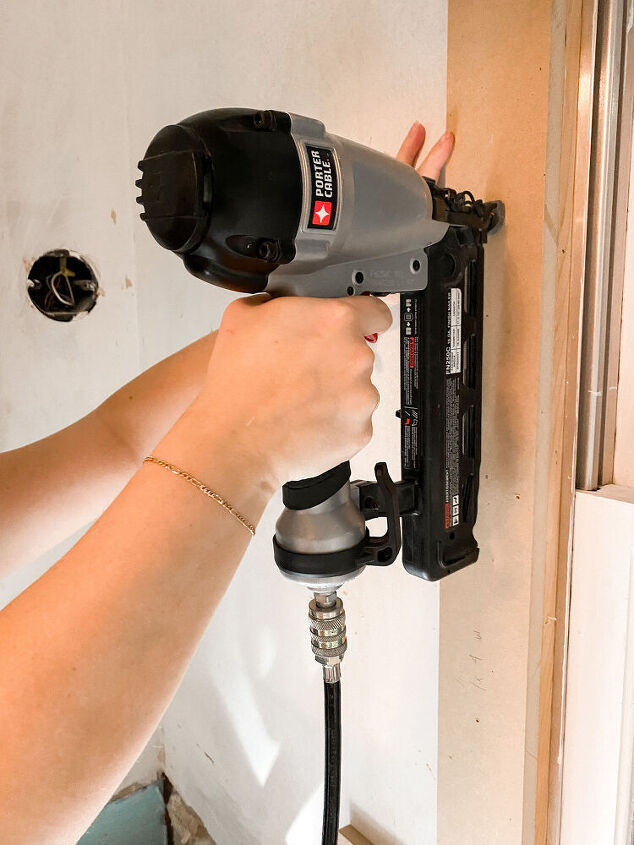 6. This allows the top piece to sit level on the verticals. When you attach the top cap trim, use a brad nailer from above like shown here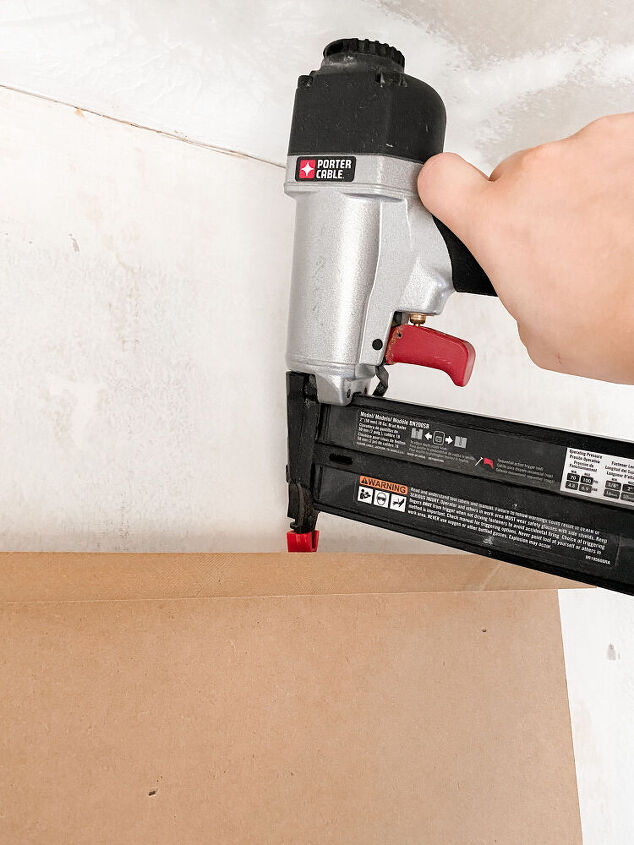 7. The only piece that doesn't rely on the others is the bottom apron. You can install this at any time after the sill. I chose to nail it in place last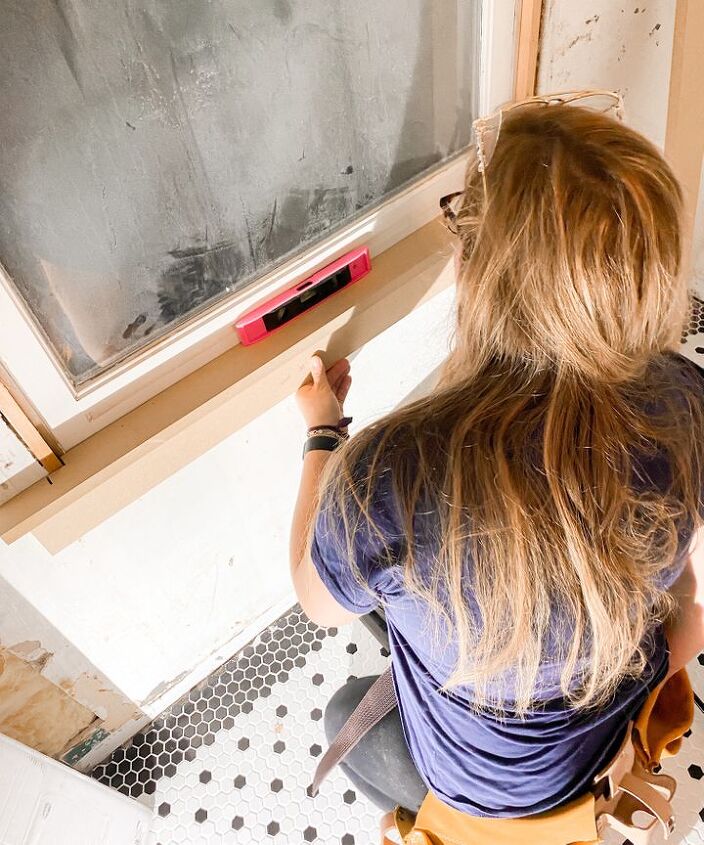 8. The trim turned out great! Now for the rest of the bathroom makeover to continue! Next up, board and batten. Follow to see the whole bathroom makeover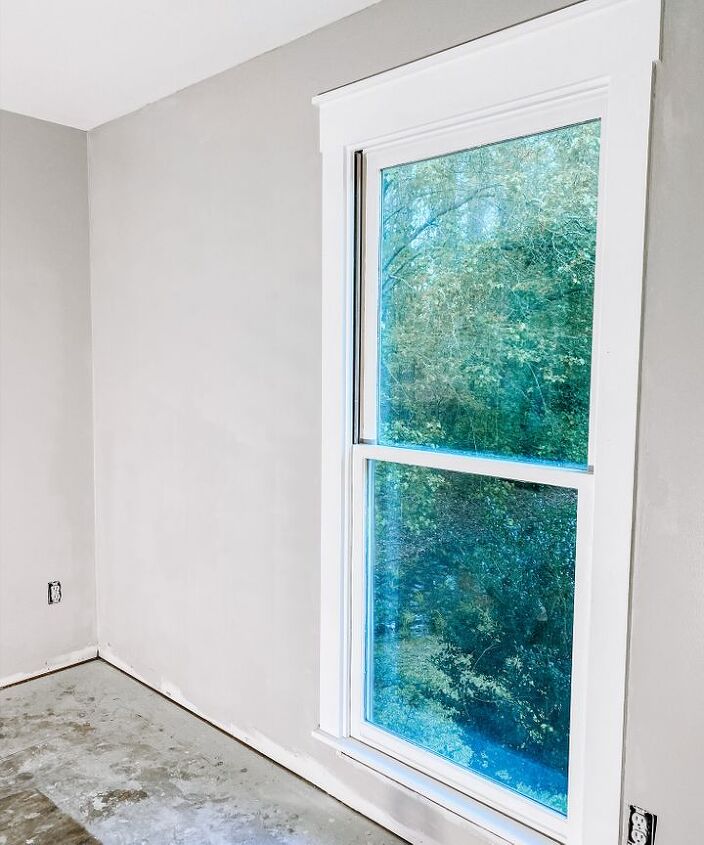 9. Once caulked and painted, it'll look like this window from another room I renovated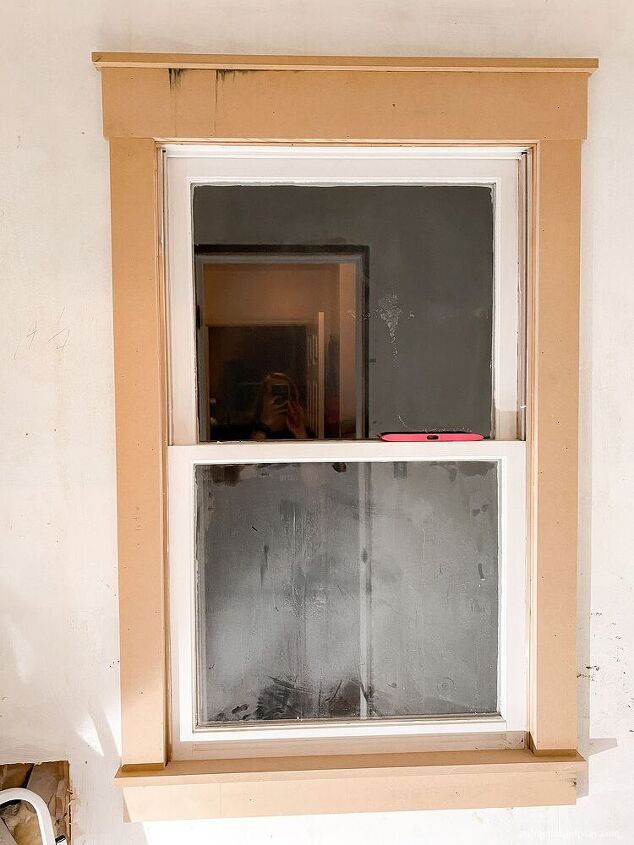 LOOK HOW GOOD IT LOOKS!
If you want to know what tools and materials I used for this project, shop my post below.

If you'd like to see more about this bathroom renovation, check out my tutorial on how to install mosaic tile in this bathroom. This bathroom makeover is slow-moving but it is going to look so good!
FAQs
What is Craftsman Style Trim?
Craftsman style trim is known for being incredibly simple. Simple lines to create an elegant look. Because of this, its perfect for any level DIYer. You can use a series of common boards or MDF, like I used for this project.
How much should a Craftsman trim overhang?
For this project, I had mine at 1/2″ overhang but this is entirely up to you! I would recommend sketching it out beforehand, OR cut your pieces and lay it out to see how it looks. I made sure that my sill was 1″ longer than the apron so that it overhung 1/2″ on either side. Same with the cap on top. Sketching it out and measuring twice is the best way to do trim based on my experience.
How do you trim Craftsman Style window?
This is actually super easy! Craftsman window trim can be made with common boards from your hardware store. The standard sizes I would recommend are 1x2s for top trim, 1×4 for the verticals and apron, and 1×6 for the top. To make it even more affordable, you can make your own common board sizes out of MDF.
What is window casing?
A window casing is essentially trim. Trim is the umbrella term for all molding. Casing is a category of trim that is specifically around windows. The interior casing is more decorative to finish our the space white the exterior casing seals the window and wall from the elements.
Where do you nail window trim?
I recommend nailing trim directly into a stud. Be sure to locate your studs before you begin. IF a stud is not guaranteed, shoot the nails into the drywall at alternating angles to keep it secure to the wall.
Should baseboards match door trim?
In my personal and professional opinion, yes. The style of the trim should match across the board. They don't have to be the exact same, but matching styles is important. In terms of paint, I also believe that window trim, door trim, and baseboard trim should match. Door and baseboard trim especially because they actually meet each other at the floor, where the trim typically doesn't come into contact with either.