Easy DIY Valentine's Day Doormat
Fun Valentine's Day Porch Decor to Put a Little Love In Your Home
I love how simple these Valentine's day doormat designs are. They add a fun touch to your front door! Spending the time to make all of these designs was so worth it and I am so happy with how they turned out.
I always like to go all out on homemade decor for parties and holidays. To see some of my Galentine's Day party decor from past years, check out my post about blush tassel garlands!
This DIY Valentine's Day Doormat is pretty simple if you have a Cricut. To make it yourself follow the same steps below!
Note: Affiliate shopping links are provided for your convenience. By shopping through the links on my site, I will earn a small commission at no additional cost to you. Thanks!
Supplies
A coir doormat – I bought the TRAMPA from Ikea
A boxcutter and cutting mat- if you wish to cut it into a different size or shape
Tape and paper
Here is How You Can Make Your Own!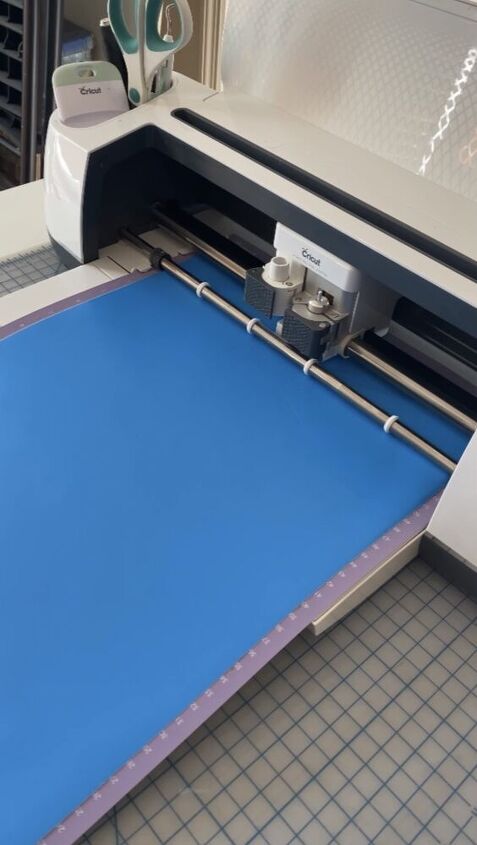 1. First, prepare your stencil. I made mine using stencil vinyl and created the design with my CriCut Maker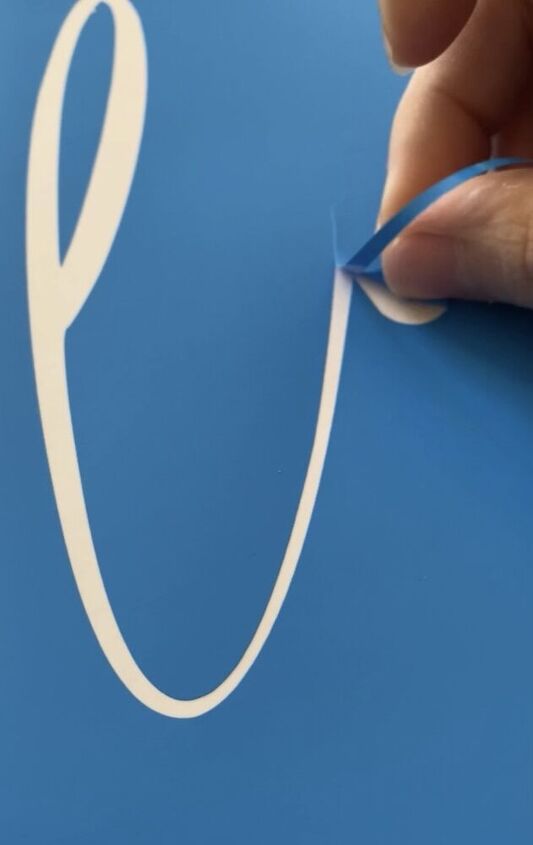 2. Peel off the parts where you want to apply paint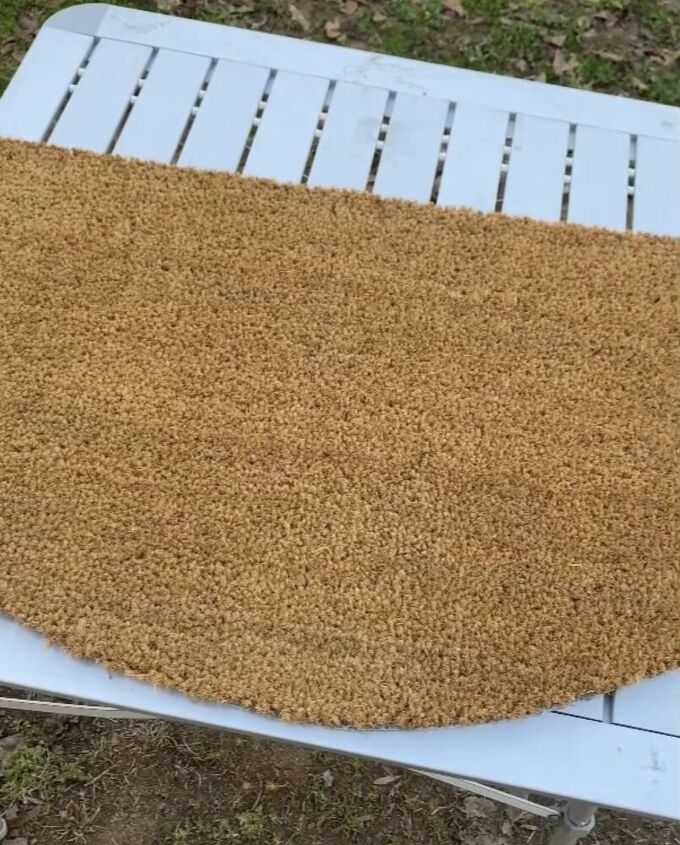 3. Cut your mat in any shape/size you want! I used a basic coir mat from IKEA and cut it into a semi-circle using a box-cutter.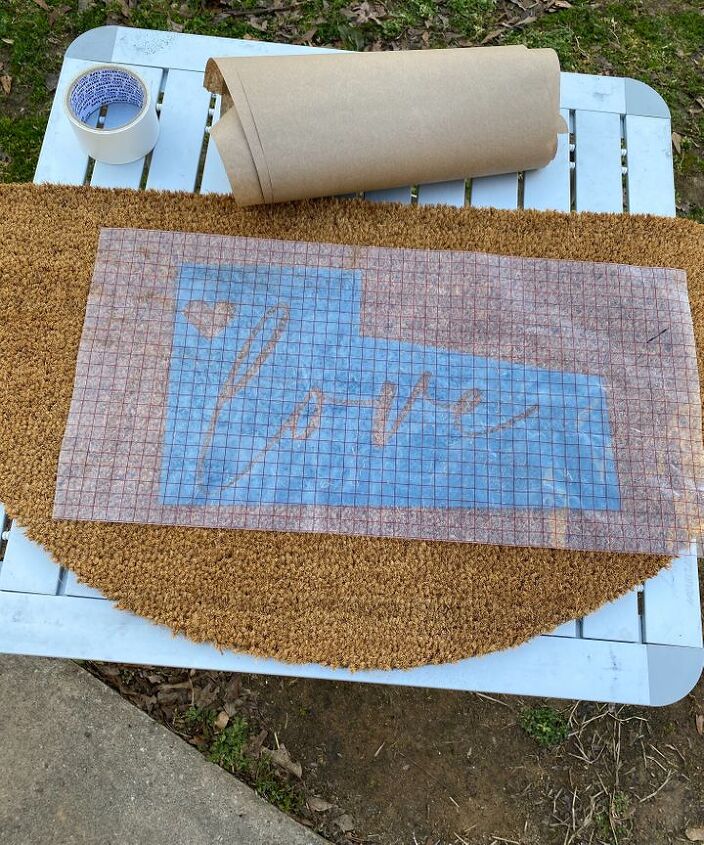 4. Once you decide where you want your stencil, use transfer tape to peel off the stencil and reveal the adhesive side of the vinyl stencil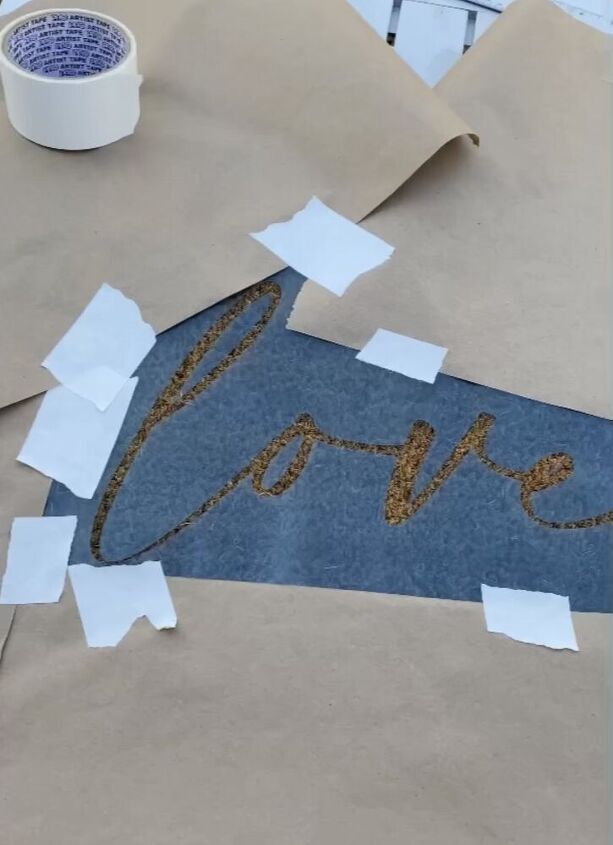 5. I chose to spray my color so I need to protect the mat from overspray. Use tape and paper to keep it secure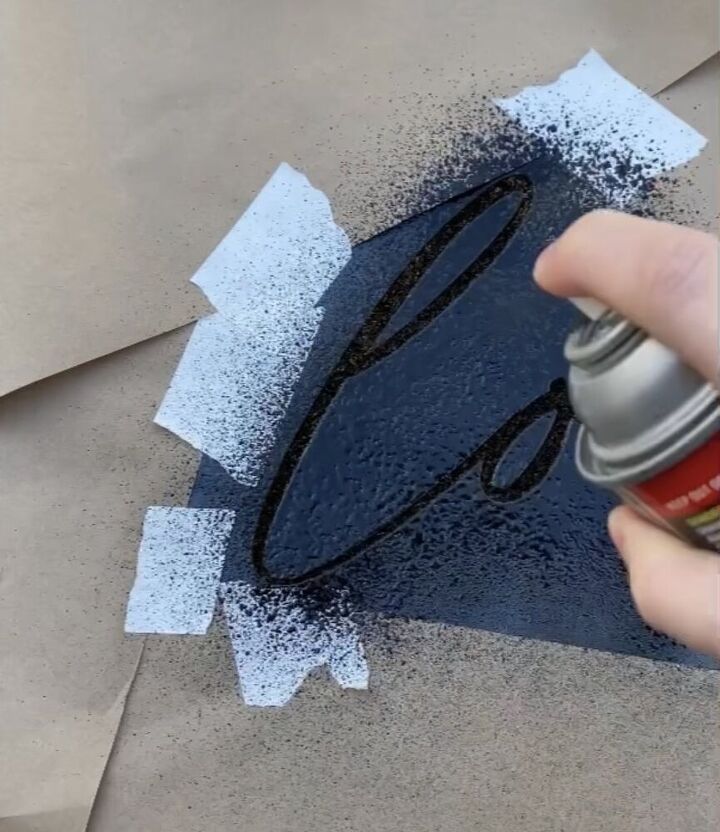 6. I sprayed Flex Seal, a liquid rubber in a spray can. It's weather-resistant and will keep the design lasting longer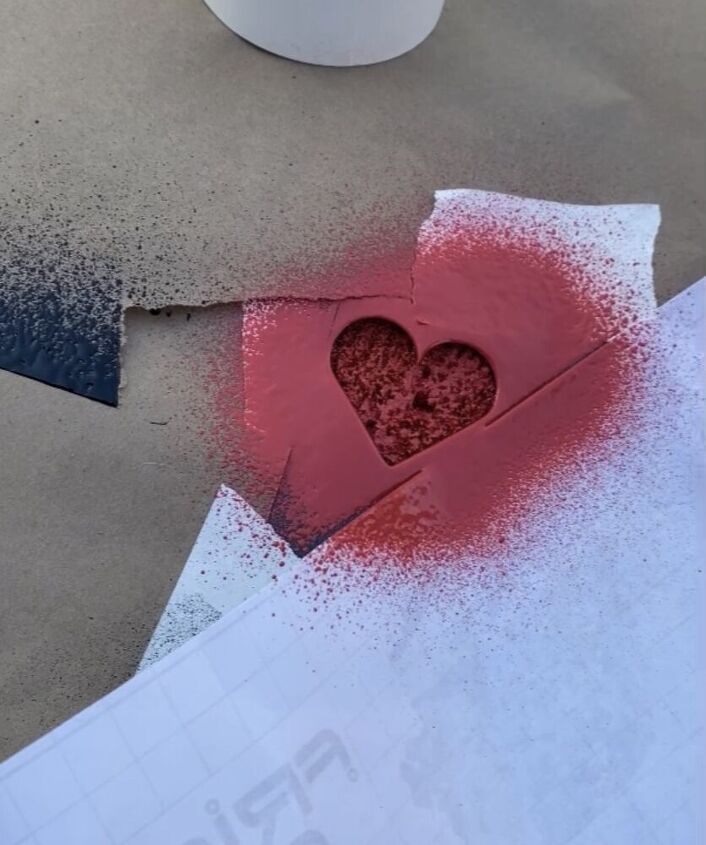 7. It comes in red too!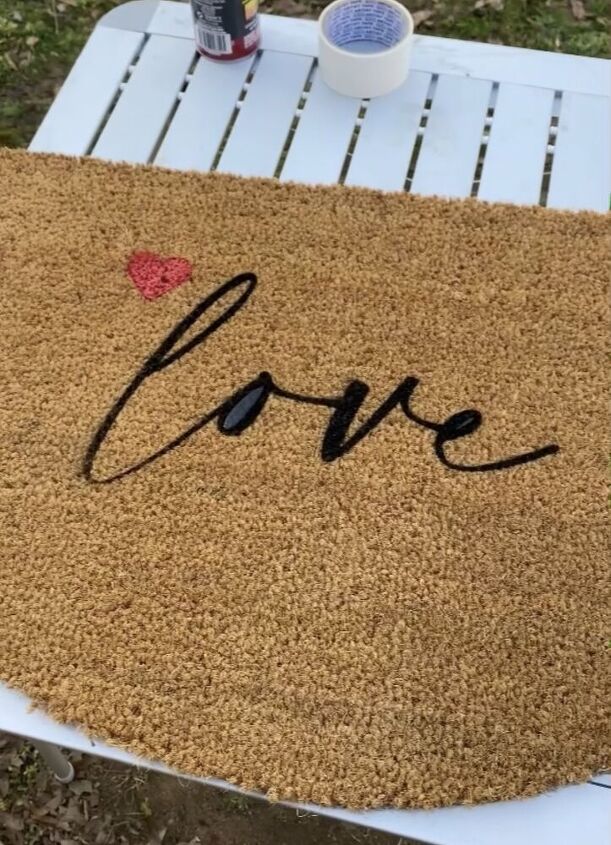 8. Let it partially dry (3-5 minutes) then remove the stencil quickly. Sometimes excess paint on the stencil can drip onto the mat so be cautious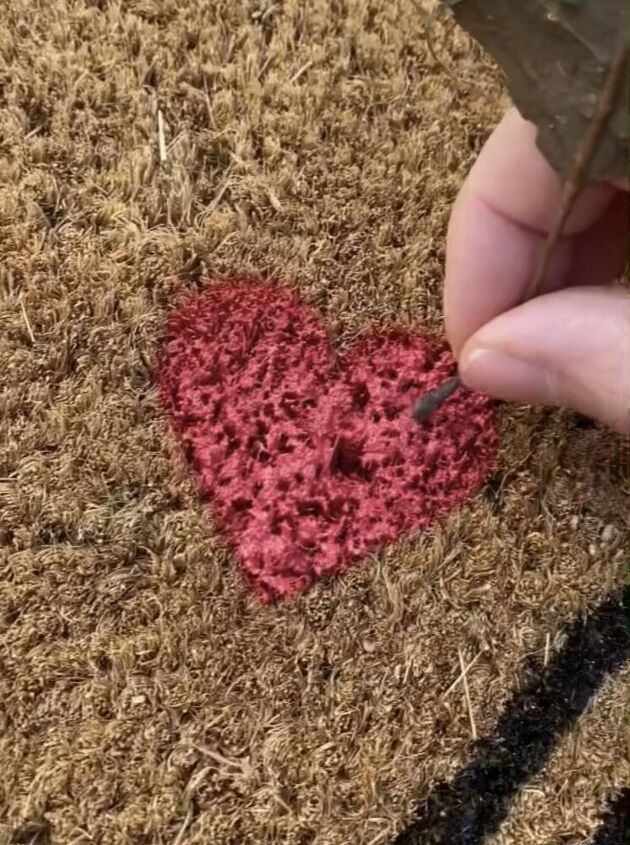 9. The red went on too thick when I sprayed it. When this happens I use a stick (leaf in this case) to break up the paint clumps before it dries
10.Remove remaining stencil pieces

If you'd rather spend your time doing something else, you could always buy this doormat (and many others) from my Etsy shop!
If you want to learn to make doormats for other holidays, check out this DIY Hey There Pumpkin Doormat Tutorial.