3 Cute and Simple Valentine's Day Garlands
Fun Blush Tassel Garland, Felt Heart Garland, and Wood Bead Garland to Spruce up your Home Decor for Valentine's and Galentine's
I always have trouble finding seasonal or holiday decor that I don't find tacky or overwhelming. Most of the time, I prefer decor that is a little more simple, a little more versatile, and timeless. I feel like these Valentine's Day Garlands fit the bill!
With that being said, I like to go all out for parties! This will be the first year in a while that I am not hosting a Galentine's Brunch with some of my girl friends.
Enjoy these images from Galentine's Day past:
So in the spirit of Valentine's Day Decor I made this garland set!
Note: Affiliate shopping links are provided for your convenience. By shopping through the links on my site, I will earn a small commission at no additional cost to you. Thanks!
Supplies
Waxed Thread
2 colors of yarn
Tassel 'stencil' – I made mine out of a 4″ x 4″ piece of cardboard
Large sewing or upholstery needle
How to Make these Valentine's Day Garlands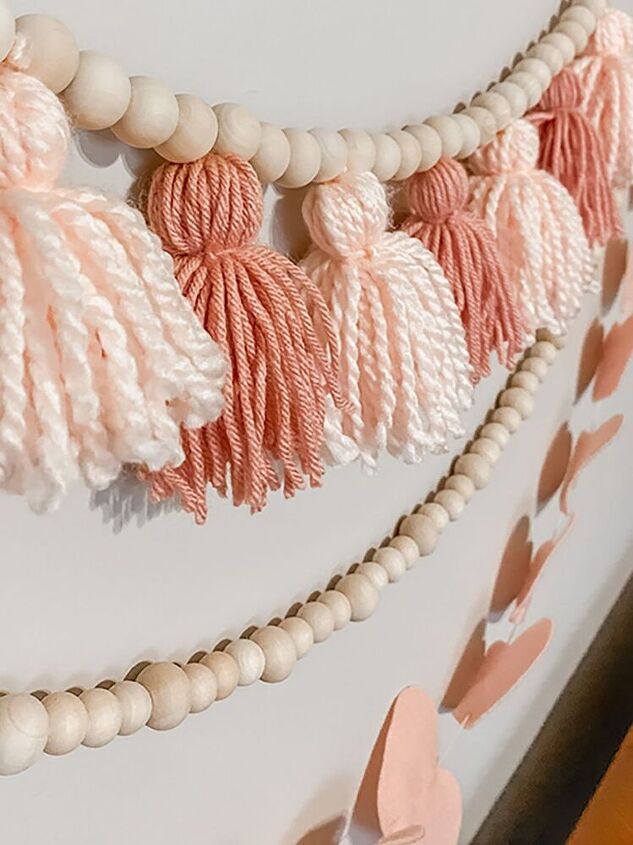 So in the spirit of Valentine's Day Decor, I made this garland set!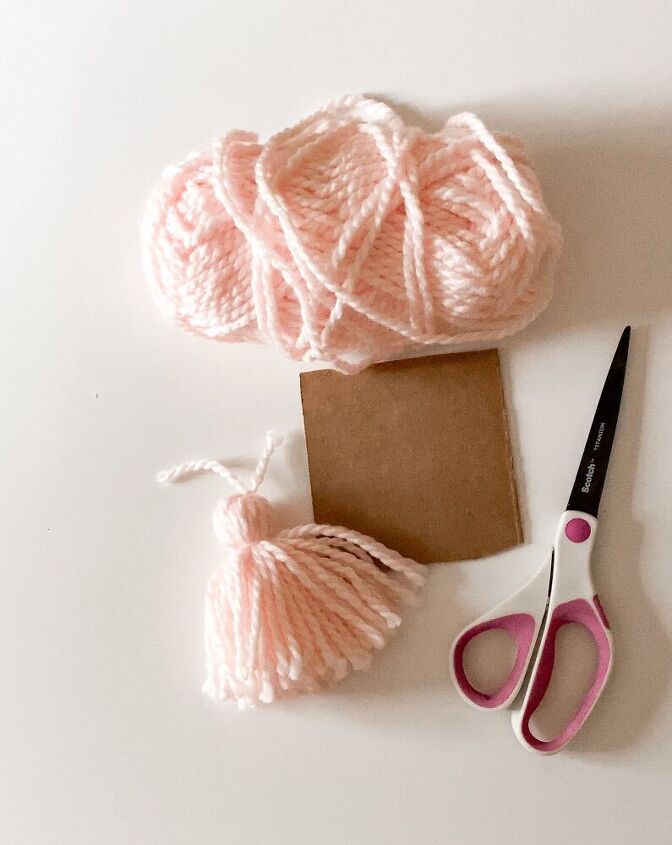 1. Make the tassels: start by choosing the size you want and cutting some cardboard. Mine is about 4″x4″.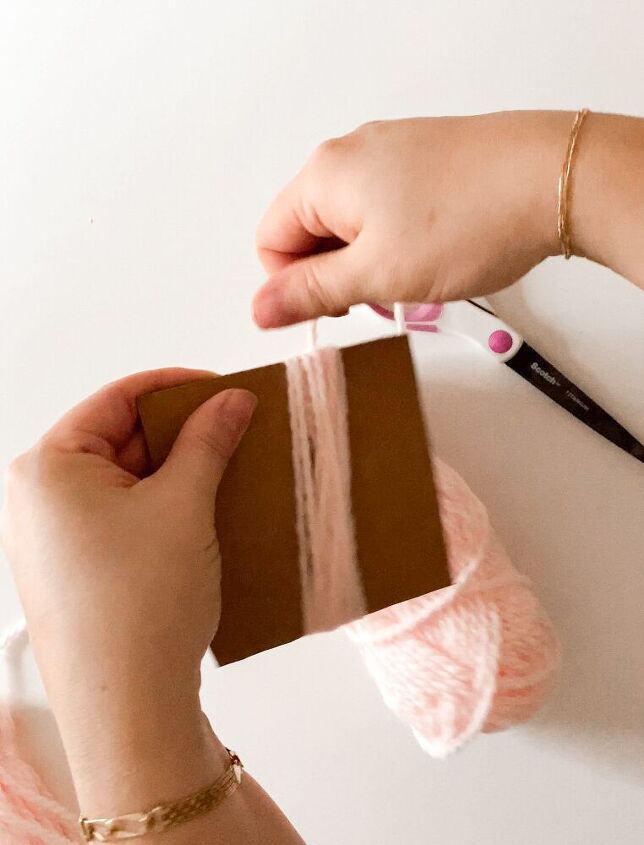 2. For fluffy yarn, I wrapped it 35 times around the cardboard. I wrapped regular (less fluffy) yarn 40-45 times around the cardboard "stencil" to reach similar fluffiness as the other yarn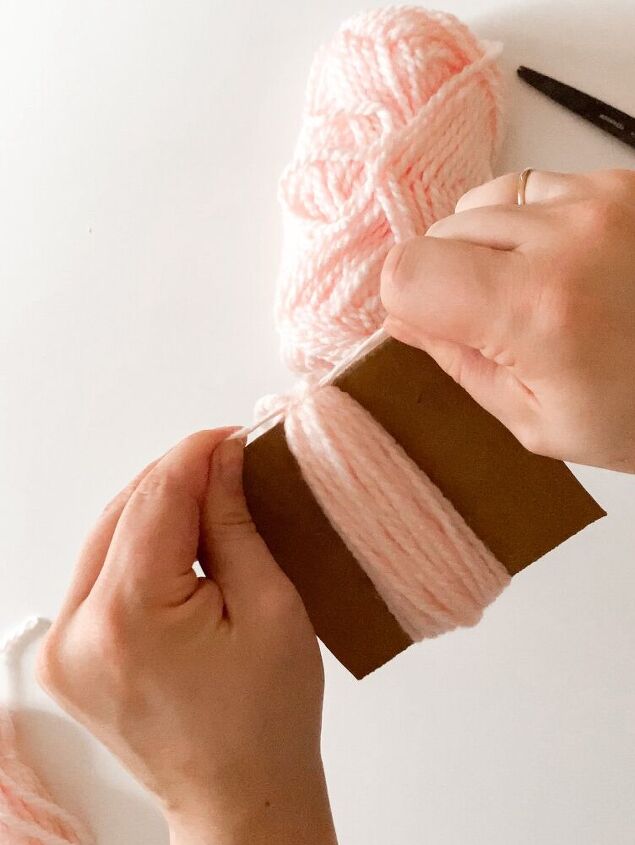 3. After wrapped, pull a piece of yarn through one side and tie tightly at the top. Then cut through all the strands of yarn at the opposite end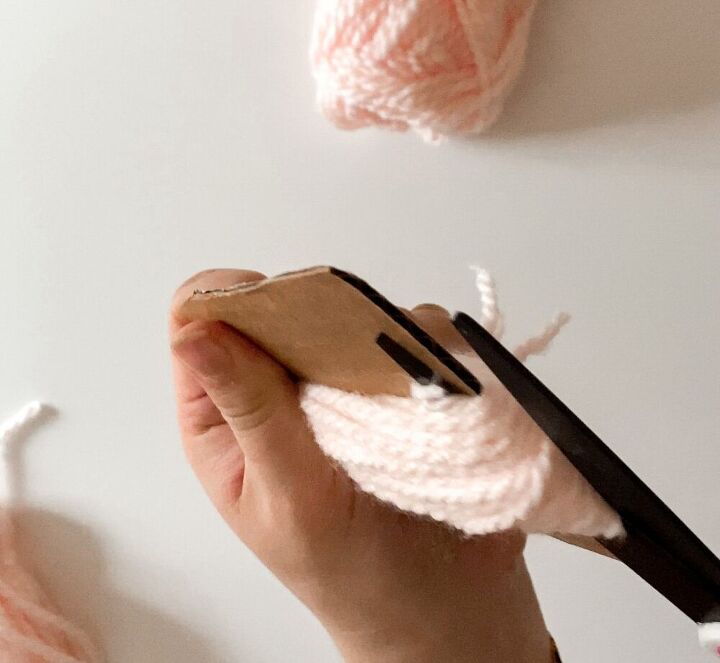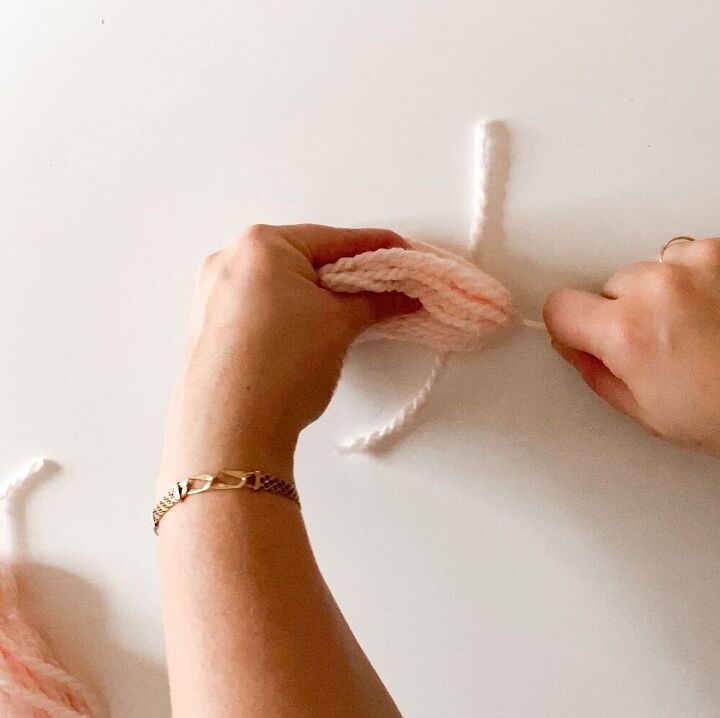 4. Using another piece of yarn, tie around all the pieces close to the knot. Here you can decide how big you want the head of the tassel to be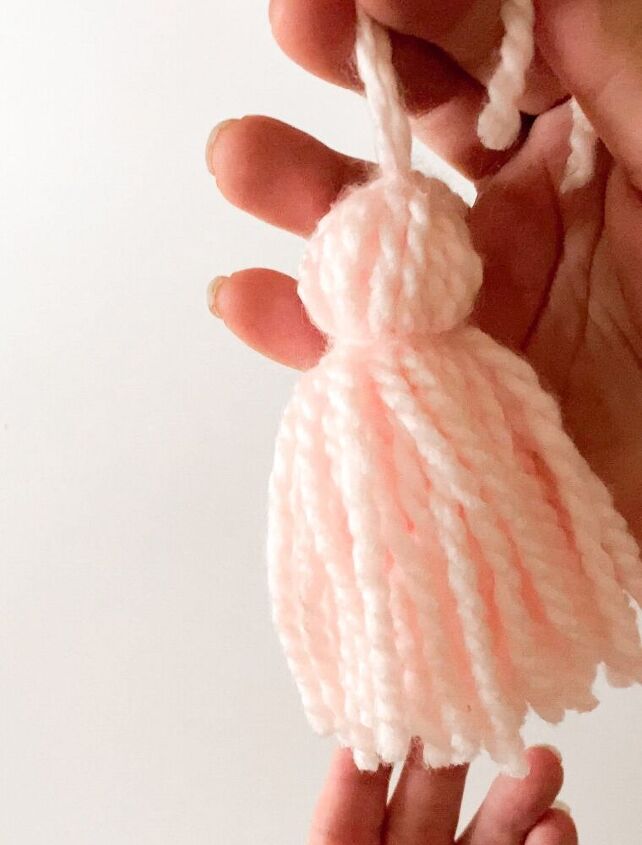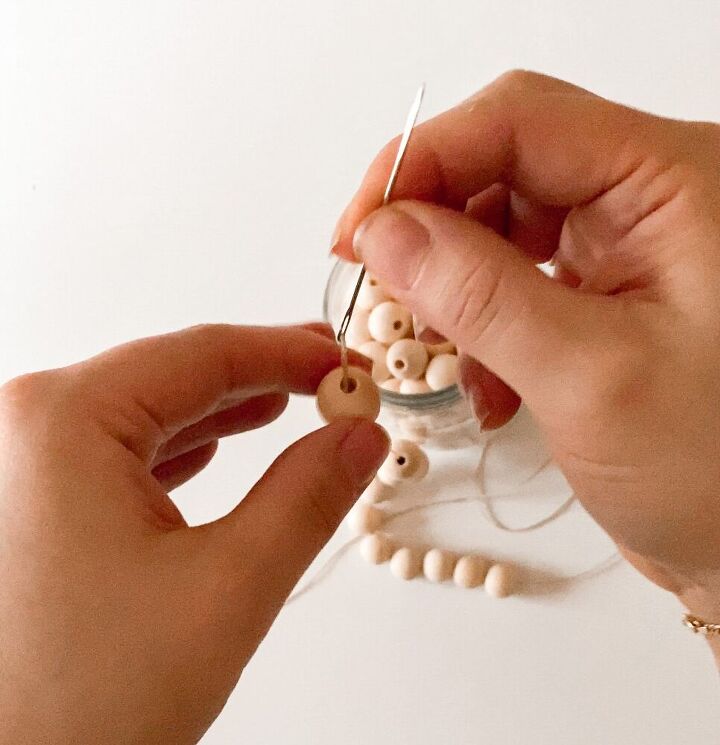 5. Now that the tassels are made, let's make the string of wood beads! Threading with a chunky sewing needle helped a ton. I used waxed thread for this.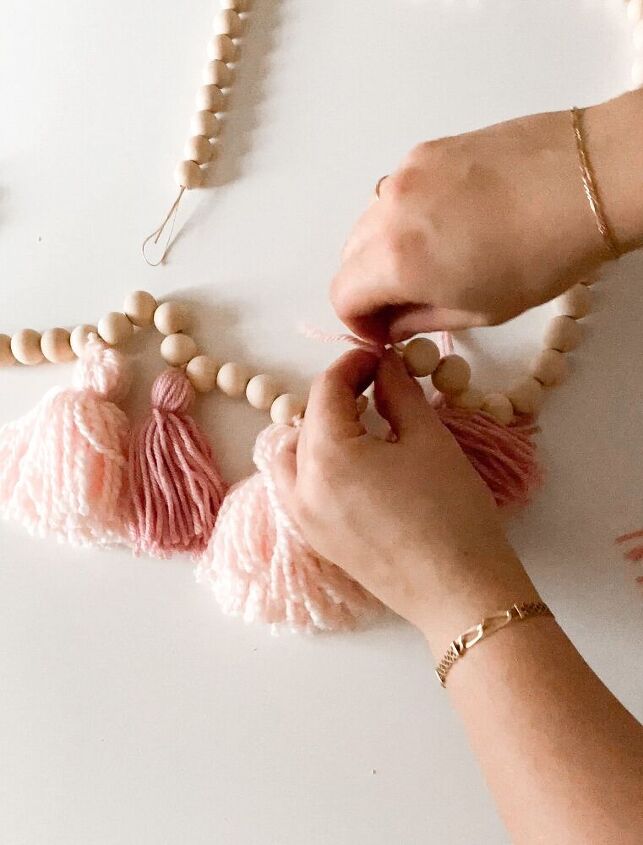 6. I added each tassel 4 large beads apart. I tied 3 standard knots and cut off the rest. Total I have 7 tassels on this garland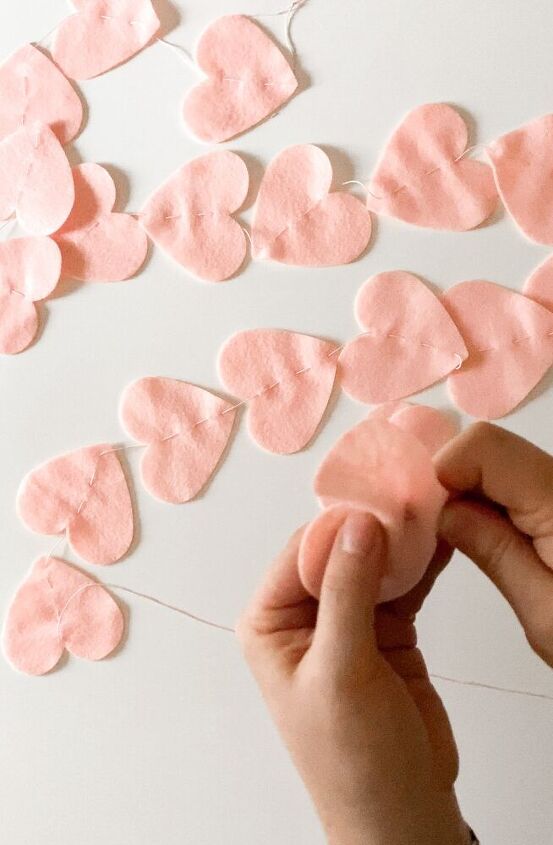 7. Now to make other garlands! I loosely sewed 20 felt hearts together and I made a standard wood bead garland!
If I were to be hosting a Galentine's Day brunch this year, I would have put these everywhere! Don't want to put in the work to make them yourself? Well, you can buy them (as a set or individually) at my Etsy shop here.

If you want more Valentine's decor ideas, check out this post for a Valentine's Day Doormat!